A new program will allow Colonial School District middle school students to bring their cell phones to school, they just won't be able to access them.
Students at George Read, McCullough, and Gunning Bedford are in the midst of their first week of classes, and as they enter the buildings, they'll have the option to put their phones in YONDR Pouches that will be closed and secured during the school day.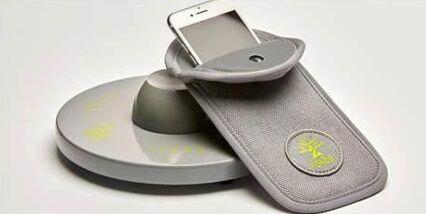 After the final bell, students can go to an "unpouching station" where the magnetic device will be unlocked, and students can re-access their phones.
"The research around the adverse effects of adolescent/teenage cell phone use is alarming and we really felt it was time to provide a phone-free environment for the emotional well-being of our students," George Read Principal Nicholas Wolfe said in a statement.
Students will not be required to put their phones into the pouches, however they must be kept "out of sight," according to a district release.
Students with emergencies will still be able to contact their families through school offices, and also be available for parents who need to contact their students.
Colonial is the first district in Delaware to use the Yondr pouches, which were first developed in 2014.
The technology has been used in schools, and also by certain performers including comedian Dave Chappelle and musician Donald Glover who have tried to ban cell phone use at their concerts.
EDITOR'S NOTE: The original version of this story said students are required to put their phones into pouches, they are only required to keep them out of site, with the pouches being an option.
https://www.wdel.com/news/colonial-middle-school-students-required-to-place-cell-phones-in-pouches-during-school-day/article_8076d064-2826-11ed-857c-237b9ff724cb.html